READING through my Bloglovin feed. Being away from the blogosphere for a couple of days always seem to accumulate a lot of good reads.
WRITING up the things to do in the upcoming week. There are so many to be done.
LISTENING to One Direction's Little Things. I like how J sings it randomly during car ride with that loving eyes.
THINKING if I should surprise J after he knocks off later.
SMELLING nothing. Unless you are talking about the fishy one about what J is getting me for Christmas.
WISHING I had more time for packing, unpacking, as well as sleeping time. My whole body is still aching from all of that.
HOPING everything will go well for J during his graduation ceremony on Tuesday!
WEARING my comfy t-shirt from secondary school camp.
LOVING the sight of the loafed Xiao Bai going unbalanced while deep asleep.
WANTING to roll on the floor around the room. I don't know how that idea came to me.
NEEDING a physically to-buy-list for Christmas. Time is running out!
FEELING peaceful on this cooling Sunday.
CLICKING through ModCloth's Li'l Prezzies section. I'm dying over how adorable the items are! Really having a difficult time to keep my wallet away.
Despite coming home 3 in the morning, I'm really glad my body decided she has enough rest and woke up at 11-ish. Otherwise, my Sunday would be pretty much burnt. Giving all my best to bum around and relax as much as I can before another crazy week starts.
Have a good day ahead! xo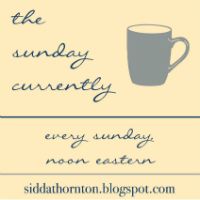 Peep at how the others' spend their Sundays here!
FOLLOW ME: BLOGLOVIN // GOOGLE+ // INSTAGRAM // TWITTER