What sorts of useful things make your everyday world a litter easier and better?
OH. EM. GEE. You have NO IDEA how many I can list. Don't worry, I'm not going to take all of your day on this post, so I'm just going to list a couple on the top.
I think I heard a 'Phew'.
When I
finally
started using the
Calendar
on my phone, boy, was it convenient. I used to think that it will make me too dependent and the process of creating and checking are too troublesome. Fact is, my brain memory is so bad that I NEED to depend on things like that. Instead of being too much of a hassle, I was so thankful that the information I need are there to act as a reminder.
About a year ago, I figured
Notes
app on iPhone is the best portable notebook I can have. I mean, I can save important information like expenses to be paid, recipes that I saw online, and even act as a
stand-in blog drafts
!
With our digital age increasing and as responsibilities get heavier, meet up with friends are getting tougher. Chatting applications like
WhatsApp
helped me to connect with friends, being up-to-date with the latest
gossips
news of the loved ones. Convenient, right?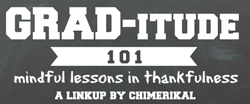 FOLLOW ME: BLOGLOVIN // GOOGLE+ // INSTAGRAM // TWITTER