READING how I'm first for this round of Fun Run. Ok, more like seeing.
WRITING up phrases in my brain.
LISTENING to 98 Degrees' This Gift on Kiss92.
THINKING about ice-cream and waffle. It has been days since J and I crave for it!
SMELLING rain. I think it's gonna be another wet day.
WISHING for Zhan Feng's birthday celebration to be drama-free.
HOPING En Qi will follow the car later.
WEARING baggy shirt and FBT. Best outfit in a cooling weather.
LOVING the blogosphere. Random, I know.
WANTING a set of McDonald's breakfast, but that ain't happening.
NEEDING more cosy time with J.
FEELING a little overwhelmed thinking about upcoming week. *breathe in, breathe out*
CLICKING through Twitter feed.
The weekend has been good, but it would be better if there were more time to bum around. Since there's still time before J pick the family up to Zhan Feng's birthday celebration, I'm going to make it as productive as I can.
Have a good day ahead! xo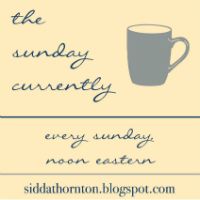 Peep at how the others' spend their Sundays here!
FOLLOW ME: BLOGLOVIN // GOOGLE+ // INSTAGRAM // TWITTER