READING through the notes for last minute revision.
WRITING some more asterisk signs.
LISTENING to Glee's version of Wrecking Ball. Still lovin' it.
THINKING about tomorrow's exam make me wanna puke.
SMELLING nothing. Should've gotten chips or something to go along with the revision.
WISHING my brain memory is as good as a computer. Why oh why?
HOPING that the exam hall won't be North Pole cold tomorrow. Brrr.
WEARING colours crashing PJ.
LOVING the chat at WhatsApp with the peeps.
WANTING weekend to be longer.
NEEDING more lovey dovey time with J. Gaaah!
FEELING sick. This is why I have a love-hate relationship with naps.
CLICKING for the next song on YouTube.
It has been a fun-filled weekend. Celebrating Shu Xian's birthday and filling stomach with tons of food. Madness, I tell you.
Have a good day ahead! xo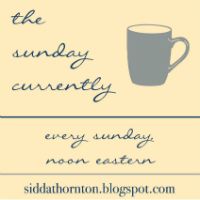 Peep at how the others' spend their Sundays here!
FOLLOW ME: BLOGLOVIN // GOOGLE+ // INSTAGRAM // TWITTER