READING my Bloglovin' feed.
LISTENING to the bed calling out my name. Not literally, of course.
THINKING how stupid I am.
SMELLING rain.
WISHING for the world to stop at this very second, until my head is clear.
HOPING for a more independent me.
WEARING heavy eye bags under my eyes.
LOVING nothing at the moment, sadly.
WANTING a world to escape to.
NEEDING food. The dinner earlier on was meh.
FEELING like a stone on the outside, but a heavy downpour inside.
CLICKING replay button for Glee's version of Make You Feel My Love.
Such a roller coaster weekend. With the emotions I have right now, I really hope for stop time and hide under the table until I feel better. Of course, that can and will never happen. Maybe I should head to bed soon.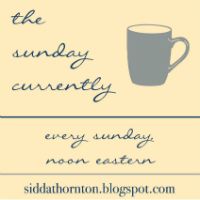 Peep at how the others' spend their Sundays here!
FOLLOW ME: BLOGLOVIN // GOOGLE+ // INSTAGRAM // TWITTER