READING the comments on Instagram.
WRITING a list of remaining Christmas presents to buy in my brain. Gaaah.
LISTENING to the anime that brother is watching.
THINKING of the Tom Yum later.
SMELLING my new topper, and J.
WISHING weekend will be longer. Not. Enough. Time. To. Shop.
HOPING Christmas gathering will be good.
WEARING oversized blouse and jeans.
LOVING how J is so comfortable sleeping on my bed on top the fact that my parents are home.
WANTING a nap. Can't help it, I'm influenced by J.
NEEDING stop thinking about how that guy cheats on his girl. Groooss.
FEELING saint. Just kidding.
CLICKING on the train button to sleepland.
The weekend has been crazy with all the Christmas shopping, for other people! I have yet to get anything for myself. To be honest, it was fun (maybe) cracking on what gift to get for who, that including the shopping spree itself. Pity I'm no rich married woman.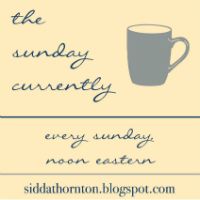 Peep at how the others' spend their Sundays here!
FOLLOW ME: BLOGLOVIN // GOOGLE+ // INSTAGRAM // TWITTER