READING my unread mails.
WRITING out the list of my birthday lust.
LISTENING to the air-con blowing. I seriously need such serenity after a day of kids' crying.
THINKING how nice it would be tomorrow is Saturday.
SMELLING faint scent from the face mask.
WISHING for a stress free day at work tomorrow, which I highly doubt so.
HOPING this cramp would stop. Good god.
WEARING my PJ already. With this drumming session in my head, I need to hit the sack soon.
LOVING the short family time I had with parents this morning.
WANTING a good massage, although I can't stand the process.
NEEDING to know what to get for J's birthday present. I really suck at this.
FEELING in a little stressful. Outstanding work, new year very soon, planner not done, yet to do up resolutions.
CLICKING through my Twit feed.
Can you believe the last weekend of 2013 is gone just like that? Where have the time gone?! At least I had some bonding time with my maternal aunts and family today. Well, by bonding it meant me looking after a year old baby boy who is pretty much like a bull/octopus. My god. As much zoned out as I am now, there isn't
much
complaining about it.
How are you spending the last weekend? Did you spend some quality time with yourself or partied hard?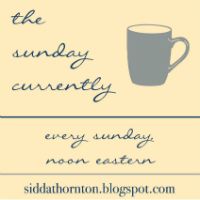 Peep at how the others' spend their Sundays here!
FOLLOW ME: BLOGLOVIN // GOOGLE+ // INSTAGRAM // TWITTER