READING my Bloglovin. Time to catch up!
WRITING details on planner.
LISTENING to the pot boiling in the kitchen, to dad's cutting on the chopping board.
THINKING about the weekend and this upcoming week. Can't wait!
SMELLING McDonald's hotcakes!
WISHING I can sing out loud without any care in the world.
HOPING J really enjoyed his birthday celebration yesterday.
WEARING my PJ. What?
LOVING how Xiao Bai is getting all excited when he heard the paper bag of McDonald's. Did I mention his a greedy one?
WANTING a little something to ease my throat. It's feeling funny.
NEEDING to move my butt in (1) writing CNY cards for mum, and (2) making reservation for tonight's dinner.
FEELING blessed. I don't know why, but that's alright.
CLICKING in my inbox.
J and I had a really awesome time yesterday! My mum made him birthday mee sua for lunch, a tradition in my house, before we kick start the day of celebration. I helped out in the washing of his bike for the first time. #goodgirlfriendaward please. LOL. We had dinner with his family at Changi Village, before ending the night eating chips while watching the car being washed up at petrol kiosk. It was all good.
Hopefully you'll have a wonderful weekend like I did! xo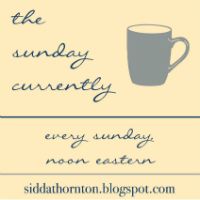 Peep at how the others' spend their Sundays here!
FOLLOW ME: BLOGLOVIN // GOOGLE+ // INSTAGRAM // TWITTER