WRITING up my first review. Scary yet exciting at the same time!
LISTENING and watching Katy Perry's Unconditionally music video. Something about the dancing captures my heart.
THINKING about how the birthday weekend has been.
SMELLING my dry hair.
WISHING and HOPING a good outcome from the clean up later on. #fingerscrossed
WEARING the pants that J hates to see my in. Hah!
LOVING the fact I made an effort to wake up early instead of letting my body clock be.
WANTING and NEEDING to kick start on my January directive. Woosh!
FEELING thankful for the blessed birthday weekend.
CLICKING through songs on YouTube.
As I mentioned, the weekend has been awesome! Full of surprises and love from family, friends and J. I'll be sharing about it shortly, so stick with me if you're curious. I'll be bumming around a bit before the cleaning starts. Wish me luck!
Have a good day ahead! xo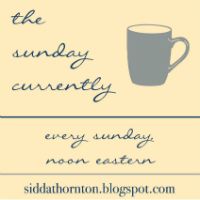 Peep at how the others' spend their Sundays here!
From now until 11 January UTC +08:00, you'll be able to take advantage by using the promo code NOM25 upon checkout. It is that easy! What are you waiting for? Click here to start!
FOLLOW ME: BLOGLOVIN // GOOGLE+ // INSTAGRAM // TWITTER