READING the postcard J wrote from Ritz-Carlton once again.
WRITING up the list needed for Wina. Woohoo!
LISTENING to You Really Got A Hold On Me by Mr & Mrs F.
THINKING of what to have for breakfast. I'm too lazy to move my butt out to buy, so probably instant noodles, again.
SMELLING nothing. See, I obviously need food now.
WISHING J was here so I can give him a BIG hug. #weirdgirlfriend #notneedygirlfriend
HOPING time will not go by so fast today.
WEARING my PJs. I know, I know.
LOVING this Sunday cool breeze.
WANTING to wash up Bear Bear. J needs to act on it!
NEEDING to treat my skin a little better, especially my face.
FEELING in a saint mode.
CLICKING through Facebook feed.
Planned to wake up earlier but gave in to the tiredness of my body, which I'm glad I slept in a little while longer. I'm feeling so motivated right now to do everything, to continue working on my
January Directive
. Wooosh!
Have a good day ahead! xo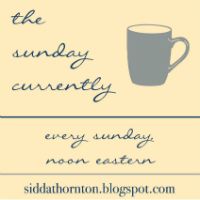 Peep at how the others' spend their Sundays here!
FOLLOW ME: BLOGLOVIN // GOOGLE+ // INSTAGRAM // TWITTER