READING planned posts written on my calendar for next week.
WRITING the postcards for two pals allocated to me from Postcrossing.
LISTENING to Counting Stars by OneRepublic.
THINKING how nice it would be to lay flat on bed after a day of cleaning and especially a heavy meal.
SMELLING my hair, pretending I have a moustache.
WISHING everything will go smoothly for her!
HOPING I have long hair now so I can plaid to my heart's content.
WEARING a purple top and navy blue FBT shorts.
LOVING how productive it has been. My desk area looking fine (to my eyes).
WANTING to work on something crafty for Valentine's, but my fingers are too lazy.
NEEDING to shop for Chinese New Year.
FEELING oh-so-very full! Mum's braised chicken rice is da bomb!
CLICKING through available swaps in Swap-bot.
I am feeling so very bloated! Gosh. Don't get me wrong, I ain't complaining. Heh.
Managed to do some more cleaning up in the room. Bought new racks for beauty products, cleared and organised drawers. Last stretch before I check off mainly of my
January Directive
! Can't wait, can't wait!
Have a good day ahead! xo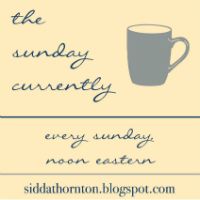 Peep at how the others' spend their Sundays here!
FOLLOW ME: BLOGLOVIN // GOOGLE+ // INSTAGRAM // TWITTER