READING Twitter feed.
WRITING word for the year. ;)
LISTENING and watching Anastasia, again.
THINKING what to have for dinner.
SMELLING rain.
WISHING Saturday was longer.
HOPING it wouldn't rain though. How else can J and I tour River Hong Bao later?!
WEARING purple-pink combo. Need to get changed soon. Sooooon.
LOVING morning with snoring J.
WANTING more of what I'm loving.
NEEDING to put up the board I bought.
FEELING a little of everything at the moment.
CLICKING nothing, but gonna start on DIY postcards soon.
The weekend I have been looking forward to is finally ending. Kinda sad that fun time don't last long, but contented for the way all the events had happened. Although, I must admit, I am not quite looking forward for a brand new work week. Gaaah.
Nonetheless, enjoy your Sunday! xo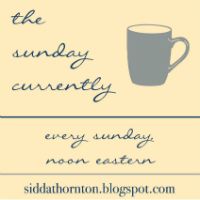 Peep at how the others' spend their Sundays here!
FOLLOW ME: BLOGLOVIN // GOOGLE+ // INSTAGRAM // TWITTER