READING and catching up on Bloglovin feed.
WRITING nothing at the moment.
LISTENING to me typing on the keyboard. I don't know why, but I have this weird habit and strength when I hit the keys. *shrug*
THINKING about the upcoming weekend. PLEASE let it be drama free, though I highly doubt so.
SMELLING the mask I have on.
WISHING my tiramisu was a success. Pity it's not, but hey, it was expected since it's my our first attempt.
HOPING I had a little more alone time with J. #neverenough
WEARING PJ. It's almost bed time!
LOVING dinner time with family and J earlier, despite the fact I had to be translator. J is still a little too shy to utilise his very basic Chinese speaking skill.
WANTING to change my printer's coloured ink. Boy, can't wait to do it so I can start printing those not-so-DIY postcards!
NEEDING to respond those emails. Ooops.
FEELING like it's a Saturday, especially after the movie with J earlier. This is going to make Monday more blue than ever.
CLICKING on that tweet updates button on Twitter.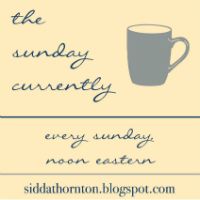 Peep at how the others' spend their Sundays here!
FOLLOW ME: BLOGLOVIN // GOOGLE+ // INSTAGRAM // TWITTER