READING those unread mails.
WRITING and ticking the To Do List.
LISTENING to this Counting Stars cover.
THINKING of the things I need to buy. #presspanicbutton
SMELLING the espresso from the tiramisu in my mouth.
WISHING I can get crafts on hand done by today.
HOPING the later-plan will materialise.
WEARING black top and brown bottom. So lazy to change out of it.
LOVING the laughter from Zhan Feng. Hating the tantrum crying though.
WANTING sing out loud. Pity I can't do that, right now.
NEEDING to sweep my room floor.
FEELING productive with a To-Do-List.
CLICKING troll on YouTube.
Just arrived home from a short staycation that was suppose to be for Sherry's birthday celebration, but it kinda ended out as another awesome get together that consist of some Australia trip planning. Oh no, not mine, but I'm just joining in the fun. I am so jealous (mostly envious) of the three of them! Planning and going to road trip (?), sky diving (omgomgomg) and possibly hot air balloon (I can't believe how expensive this is!). My turn will come, I'm sure. One day.
Have a great day ahead! xo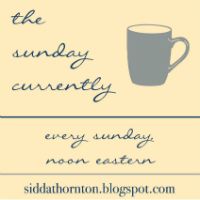 Peep at how the others' spend their Sundays here!
FOLLOW ME: BLOGLOVIN // GOOGLE+ // INSTAGRAM // TWITTER