READING the awesome answers Wina gave for Sponsor Spotlight again. Can't wait to share it with you peeps!
WRITING nothing at the moment.
LISTENING to brother fighting monster on his laptop in the living room.
THINKING about food.
SMELLING J. I wish. ): ):
WISHING & HOPING March would be an exciting one!
WEARING PJ, still. Though I should be going for a shower and all ready for Nathan's full month celebration.
LOVING how my body automatically woke up at a reasonable time, early enough to finally caught up with Bloglovin and put together the first Sponsor Spotlight of nomElizabeth.
WANTING to rewind back to time, or so it appears in my dream before I woke up.
NEEDING to stop shaking my leg. (Yah, I just stopped.)
FEELING more motivated to save more money! Wooosh!
CLICKING on GIMP layers. Woohoo!
For some weird reasons, I'm feeling pumped to start living Sunday. I'm a little excited to meet baby Nathan, the replica of his dad; To purely rot at my aunt's place after that; Meet J after his work ends. Aaaand, kinda looking forward to work too. That's a good feeling, right?
Have a great day ahead! xo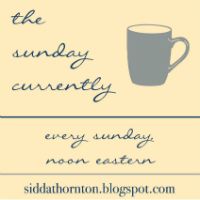 FOLLOW ME: BLOGLOVIN // GOOGLE+ // INSTAGRAM // TWITTER