READING Sherry's thank-you message for the charms we bought for her birthday. Yaaay!
WRITING nothing at the moment. Unless you count replying messages as writing....
LISTENING to my loud typing in a quiet room. Brother is asleep, surprisingly early.
THINKING about bed. Well, it IS bed time.
SMELLING haze.
WISHING the haze situation will go away soon. It's totally not making me feel good, at all.
HOPING for a less crazy stacks of paper at work. I am always prepared for the opposite whenever I had to take medical leave.
WEARING PJ. Did I mention it's bed time already?
LOVING how simple the dinner was with the gals. Talking about travelling, current personal updates, silly dream for future.
WANTING to hug my bolster.
NEEDING to hit the sack.
FEELING contented and slightly hang over. I blame it on post fever.
CLICKING nothing.
Have a great day ahead! xo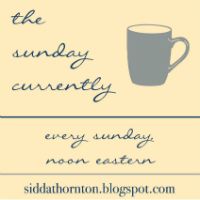 Peep at how the others' spend their Sundays here!
FOLLOW ME: BLOGLOVIN // GOOGLE+ // INSTAGRAM // TWITTER