READING the last bit of 'I'.
WRITING to-do-list mentally.
LISTENING I See The Light from Tangled.
THINKING about how J is has been lucky so far in regards to The Red Tour. The tickets, the Cornetto prizes. Gaaah. Well, at least one of us is lucky.
SMELLING the faint scent of my eye mask.
WISHING for a peaceful Monday. Please, please, please.
HOPING my eye bag will be less puffy soon. I need to get that passport renewal going.
WEARING girly coloured PJ.
LOVING how well the day has been. Simple, satisfying.
WANTING to finish Life of Pi!
NEEDING to start on a new book.
FEELING happy that it rained almost the whole day. Sure, it did cause some inconvenience during the travelling to and fro Jurong, but no complaint is given. (Y)
CLICKING through YouTube and chanced upon this best man speech. LOL.
Although there was a little hiccups while waiting for my called-but-no-show cab and trying to get a new one (nagging aunt + heavy rain + no cab in sight = quiet murderous me), everything else has been awesome. Sister Xuan invited me along to send Yi Xuan to her piano lessons, which somehow created the chance to mingle around a bit with the other two nephews. Seeing how the girls hang out with each other reminded me of how my brother and I used to stay over at my aunt's place during holiday when we are much younger. Oh, and thankfully brother David started on Life of Pi during dinner! Pity I had to stop halfway because there is work tomorrow, but I'll pick up soon!
Have a great day ahead! xo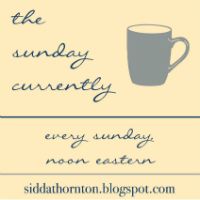 Peep at how the others' spend their Sundays here!
FOLLOW ME: BLOGLOVIN // GOOGLE+ // INSTAGRAM // TWITTER