READING Bloglovin feed.
WRITING places and food to eat for the date with J later. My turn on our Alphabet Date!
LISTENING to Love Is an Open Door from Frozen.
THINKING about a revamp in the room. Just by thinking, the process makes me shiver with excitement and fear.
SMELLING lunch!
WISHING for a good weather today. Please don't rain!
HOPING it will be a good day!
WEARING camp tee and FBT shorts.
LOVING how April is inching nearer. Woohoo!
WANTING to get snail mail packages all ready!
NEEDING some ideas for our 6th anniversary. I suck at gifts.
FEELING excited for tonight!
CLICKING or more like double tapping on Instagram feed.
It's always a good thing to feel productive on a Sunday, despite waking up at 11 in the morning, right? I really like filling up my calenders with colours and ticks! Getting stuffs done really help motivate one to push forward. Heh.
Have a great day ahead! xo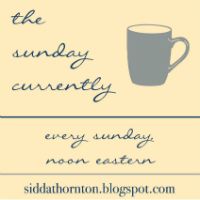 Peep at how the others' spend their Sundays here!
FOLLOW ME: BLOGLOVIN // GOOGLE+ // INSTAGRAM // TWITTER