READING the email swap from 2 of the designated five partners really helped kick start the day!
WRITING ideas in point forms for some posts that have been generating in my head, which have been making me slightly cranky lately. Sorry J!
LISTENING to Kiss92FM.
THINKING about lunch. Mum is cooking mee tai bak soup! Mmmm~
SMELLING nothing, sadly. Soon there will be something from the kitchen!
WISHING the sun would be less of a killer today.
HOPING I can finalise on J's present for our anniversary.
WEARING my hair in a braid. Hot day + thinking hard = real messy in a non-beautiful way hair
LOVING how productive it has been since yesterday morning. #proudofself
WANTING more weekend time to do things I like, bum around, read book.
NEEDING to do some spring cleaning on iPhone! Too many photos that I no longer desire. Wooosh!
FEELING a little bummed out to not able to send out those packages I rushed for yesterday evening, due to the post office closing for private event. They could've mentioned it on their website! Geeesh.
CLICKING and catching up on Bloglovin feed.
Standing on the last Sunday of March brings bitter-sweet thoughts. Hate how time is flying past so fast without any mercy, but feeling happy how April is finally arriving. Contradicting, I know. *shrug*
Have a great day ahead! xo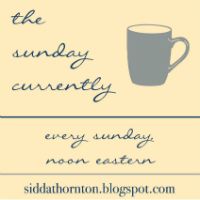 Peep at how the others' spend their Sundays here!
FOLLOW ME: BLOGLOVIN // GOOGLE+ // INSTAGRAM // TWITTER