READING the postcards that came into the mail today. Yay!
WRITING an artsy plan in my head. Hmmm...
LISTENING to Long Island Medium on the TV.
THINKING what to wear on Thursday.
SMELLING the cranberry juice I'm drinking. Yuuuck. Cranberry apple is better.
WISHING Thursday would be here already!
HOPING for a peaceful week. Please, please, please!
WEARING t-shirt and jeans. I'm so lazy to get a shower even.
LOVING the thought of this week.
WANTING weekend to be here. I mean, the upcoming weekend.
NEEDING to pee.
FEELING excited about this week!!!
CLICKING nothing.
Well, if you can't already tell, I am freaking excited about this week!!! I don't wanna share too much yet, in case things don't materialise the way we had planned. To give you an idea on just how excited I am, I would be running around the house screaming at the top of my voice, but no I am composing myself.
Have a great day ahead!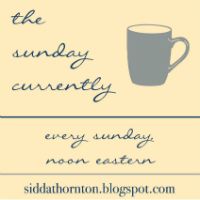 Peep at how the others' spend their Sundays here!
FOLLOW ME: BLOGLOVIN // GOOGLE+ // INSTAGRAM // TWITTER