READING Once Upon A Time and Now email from one of the swap partners. She can make gyoza!!!
WRITING some ideas for Alphabet Date F. Though I am waiting for J to execute the E date, no harm planning ahead on my end, right?
LISTENING and watching Star Awards. I think those fans are going to have such bad sore throat after yelling the whole night.
THINKING of putting more snacks into my tummy. Gaaah!
SMELLING a faint Yankee candle. Mmmm~
WISHING there is something like Stitch Fix in Singapore.
HOPING for a good weather tomorrow.
WEARING PJ and ready to hit the sack.
LOVING how I was able to spend the past two consecutive nights talking and playing with En Qi and Zhan Feng.
WANTING to do some detailed research for the beginning stage of big event. Thinking about it makes my heart race. Yikes!
NEEDING a good laugh.
FEELING envious of LY and Sherry having an awesome time in Australia with Parry! D:
CLICKING on nieces and nephews photos on Facebook for mum to see.
Happy Easter! It's never a tradition to celebrate Easter in my family, but that doesn't mean I don't enjoy browsing through tons of Easter party ideas and food!
I had a pretty normal Sunday. By normal, it meant I bummed around a lot, doing nothing productive. Maybe except for
my first 10 days of #100happydays
and this post. Heh.
Have a great day ahead!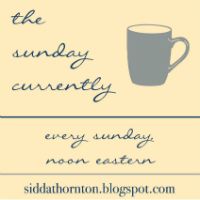 Peep at how the others' spend their Sundays here!
FOLLOW ME: BLOGLOVIN // GOOGLE+ // INSTAGRAM // TWITTER