READING the subtitle of the movie. I'm lazy to use my ears at the moment actually.
WRITING to-buy-list in my mind.
LISTENING and watching The Prince of Egypt, again.
THINKING what to have for dinner.
SMELLING smelly shoes. Actually, it's my mind playing trick. I was thinking of getting a mild smelling Yankee candle to display in office's shoe cabinet, hence the smell in my mind.
WISHING for good weather ahead!
HOPING the movie will be good.
WEARING grey t-shirt and jeans. Movie date time!
LOVING this morning's breakfast with family.
WANTING iced drinks.
NEEDING to work on room revamp.
FEELING warm. Hot! Hot!!!
CLICKING through nothing.
Have a great day ahead!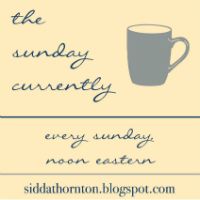 Peep at how the others' spend their Sundays here!
FOLLOW ME: BLOGLOVIN // GOOGLE+ // INSTAGRAM // TWITTER