READING messages on WhatsApp. They really crack me up!
WRITING a draft for my About page. Eeep!
LISTENING to songs on Youtube, other than my own coughing sound and upstairs neighbour dragging their furnitures.
THINKING of snacks. I should probably get a packet of chips.
SMELLING nothing. No thanks to the flu bug.
WISHING there is no such thing as falling sick, so everyone can live happily ever after! Yah, right.
HOPING I didn't and won't spread the virus to anyone I have been in and going to have contact with. Oh man.
WEARING white shirt and FBT shorts. I would still have my PJs on after my medication earlier on, but the drowsiness couldn't knock me out. So.... here I am.
LOVING how I am able to stay sane even being frustrated at myself for being sick. Well, at least I have got great plans to look forward to.
WANTING some TLC. What?
NEEDING a magic spell that can instantly stop this flu-fever-cough combination.
FEELING shitty, still. All the medication I have from before don't seem to be working well. Damn.
CLICKING through photos for my About page.
Have a great day ahead!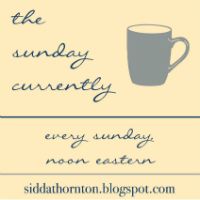 Peep at how the others' spend their Sundays here!
FOLLOW ME: BLOGLOVIN // GOOGLE+ // INSTAGRAM // TWITTER