READING comments on blog and Instagram. ♥
WRITING the gratitude list in journal really sums up my crazy weekend.
LISTENING to the soft TV volume from living room, room's air-conditioner running, my loud typing.
THINKING
SMELLING Yankee Candle Snowflake Cookie in the room. I left it on the desk before heading out for dinner and now the room smells yummy.
WISHING weekends can be longer. I need to catch up on sleep!
HOPING I would not be zombified at work tomorrow.
WEARING purple tee and FBT shorts. This crazy hot weather is crazy!
LOVING the sweetness and gentle love from J. I may or may not have been biased.
WANTING to snuggle Xiao Bai before I head to bed.
NEEDING to sleep soon. My bed time is ringing, bed and bolsters are calling me.
FEELING a little numb emotionally at the moment. Not sure if that's a good or bad numb.
CLICKING through Bloglovin' feed would be productive, but not ideal at the moment. Am I making sense?
The weekend has been crazy. It started off with J and I basking in good emotions as we celebrate our monthiversary, but our sleep were sacrificed for an incident that happened in the wee hours. Tons of coordination tasks on his end while all I could do was to wait alone. Thank goodness things that mattered the most resulted the best way it did despite of the unexpected incident. I just hope karma will bite that son of the basket.
Have a great day ahead!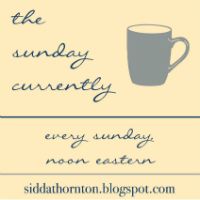 Peep at how the others' spend their Sundays here!
FOLLOW ME: BLOGLOVIN // GOOGLE+ // INSTAGRAM // TWITTER