READING and catching up on Bloglovin feed after a weekend of no WIFI. No complain, though I felt cheated since we paid for WIFI at hotel.
WRITING nothing. I don't even want to move my hands if I could.
LISTENING to John Legend singing All Of Me in my head.
THINKING about work desk. I fear for the possible stacks of documents....
SMELLING nothing at the moment. I'd love to smell J though.
WISHING to plan on another trip already!
HOPING for a good week.
WEARING PJ. Took a nap in the afternoon (flying makes me tired), had dinner and it's about time for bed.
LOVING the time spent with J. It was what both of us needed.
WANTING to bomb you guys with all the photos! Patience, patience.
NEEDING more time with J. Difficult to please, I know.
FEELING good to be back home. After travelling out of the country for two consecutive weeks, I'm not sure if the travelling bugs are itching for more, but I sure am glad to be back to my bed.
CLICKING on my mouse.
Hey you guys! I am finally home. It really felt good to be back on my own bed, but I am starting to have a bad withdrawal of not having J around during bed time. Yikes. Anyhoo, as crazy as it sounds to be doing so much travelling in a week, it was definitely much needed before J and I embark on the next half of the year with our own goals respectively. Sucks to know that we will be spending even lesser time when he starts work at the new place. Well, changes are inevitable and a must.
I hope you'll have a great day ahead!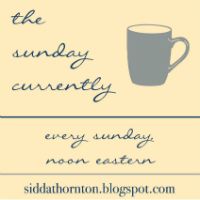 Peep at how the others' spend their Sundays here!
FOLLOW ME: BLOGLOVIN // GOOGLE+ // INSTAGRAM // TWITTER