READING and catching up on Bloglovin. It feels good to not see XXX unread posts there. Phew.
WRITING email drafts in my head. Excited to be feeling productive!
LISTENING to the United Stats of America. Something they said made me laughed as I was facing the laptop screen.
THINKING why the hell is it so warm. Well, an island with summer season during summer season just makes more sense right?
SMELLING
WISHING female didn't have a different set of body, so it won't be weird if I take off my top like a dude during hot days. Pardon my crude thoughts.
HOPING to work on the blog posts I meant to soon. Woohoo!
WEARING oversized t-shirt and shorts. I would be fully nude if I could.
LOVING how I've spent the past two days with J's dad and brother.
WANTING a glass of icy cold tea. Mmmm~
NEEDING to overcome my afraid-to-meet-new-people self. Yikes.
FEELING a little dumb. I saved my photos on my desktop but left home without transferring them to my thumb drive. Now, how am I supposed to upload them as I planned to? *face palm*
CLICKING through KShowOnline.com for the latest episode of We Got Married Global Edition.
I can't emphasise any further how warm this weather is getting so far. I could shower without heater, and that is something out of the ordinary for someone who can't handle cold well. I seriously hope the humid level will tone down or else it will feel like a drag to go out for lunch during working hours.
Grab an icy cold drink and have a great day ahead, guys!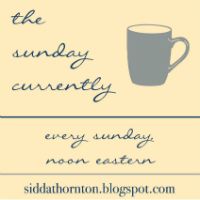 Peep at how the others' spend their Sundays here!
FOLLOW ME: BLOGLOVIN // GOOGLE+ // INSTAGRAM // TWITTER