READING unread posts listed on Bloglovin. I was kind of out of the internet world yesterday since I literally spent the day sleeping. It was goooood.
WRITING nothing at the moment and it's probably the best thing. I don't even want to lift a pen if possible.
LISTENING and conversing with mum as she cleans my room's window from corridor.
THINKING of a reciprocate engagement gift and had an eureka moment! Now I just need to bomb J with my excitement. Teehee!
WISHING time would slow down, or rewind.
HOPING for real sinful local food like chilli crab, black fried carrot cake, fried hokkien mee with lots of sambal. I think I just need food.
SMELLING baked sausages. Ok, I seriously think I am hungry.
WEARING my hair in messy braid from top to bottom, imagine the messiest Elsa.
LOVING the urge of playing The Sims. I haven't reinstall the game ever since the upgrading of software, but I can't until I get an external hard-disk. Hopefully I'll be able to score one before the release of The Sims 4. Eeep!
WANTING to start printing photos! I had a dream that I was done with first page of the album and I was so elated! It's definitely a sign.
NEEDING some snacks. I should probably get a few packs of chips later on.
FEELING heavy hearted since Friday night. It was really tough breathing through the topic with J (thank goodness it was over the phone), but it was sometime I had expected deep down somewhere. I would love to say no harm harbouring a slight hope, because it did harm me a little emotionally.
CLICKING lots of hearts as favourites on Etsy!
Can't believe the weekend is almost over. Too fast, honey! Too fast! Today's weather is so much more warmer than yesterday, I am just as happy to be caving in my own room away from the sun. How are you enjoying the last day of the weekend? Have a great one ahead!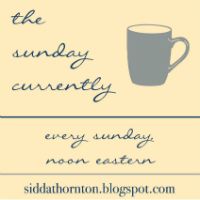 Peep at how the others' spend their Sundays here!
This week's post:
• Weekly Wishes #47
• KL before GCW
• Wordless Wanderlust #28
• Friday Favourites #15

FOLLOW ME: BLOGLOVIN // GOOGLE+ // INSTAGRAM // TWITTER