WRITING in my journal. Feels good to get back after missing a couple of days.
LISTENING myself humming to Taylor Swift's State of Grace. Yes, I am still addicted to the acoustic version.
THINKING about what to wear to work tomorrow. Not like I bother too much about my appearance.
WISHING how weekend can tick away slower.
HOPING for the next two days to go by fast.
SMELLING nothing.
WEARING PJ. It's actually time for bed.
LOVING how J smiled so sweetly after his cat nap.
WANTING to cook, but who are we kidding here?
NEEDING a good iced tea for the longest time but have yet to satisfy that crave.
FEELING warm.
CLICKING and READING through Bloglovin.
On the
100th mark of The Sunday Currently
, the creator of the link-up Lauren from
Sidda Thornton
decided it was the right time for the chapter to close. I will admit I did feel a little sad and lost that it is ending after
joining the link-up
for almost every Sunday, but all good things come to an end and better ones blossom from there.
Have a great day ahead!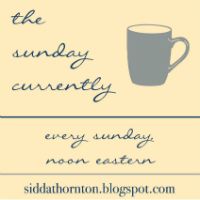 This week's posts:
Weekly Wishes #53
Wordless Wanderlust #34
The Happy List #1

FOLLOW ME: BLOGLOVIN // GOOGLE+ // INSTAGRAM // TWITTER