READING and responding to the sweet letter from a swap partner Sofia.
WRITING reply email to swap partner for Lovely Letters August.
LISTENING and watching Unknown.
THINKING about the meet up with Wina on Wednesday. It ended better than I thought it would be. Turns out we aren't as awkward as we thought we would be. :p
WISHING weekend have been longer. I am not quite done bumming around yet. D:
HOPING for a cooling weather tomorrow.
SMELLING J is something I would love to do now.
WEARING PJ. I am all ready for bed.
LOVING how Xiao Bai ran around the living room and to end up under my right foot for snuggle.
WANTING something cold, but noooo.
NEEDING to cut my nails. Lazy~
FEELING sleepy, but a little reluctant to head to bed yet since it's still a early.
CLICKING on nothing.
Happy Sunday! The evening ended well with belated birthday dinner for mum, En Qi came along as well! It was time well spent as a family, but I have a feeling we won't be returning to the restaurant any sooner. Heh.
Have a great day ahead!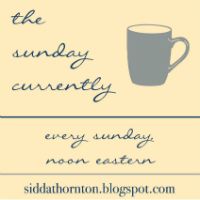 Peep at how the others' spend their Sundays here!
This week's posts:
Weekly Wishes #51
nomRewind July
Wordless Wanderlust #32
Friday Favourites #19
Singapore's 49th
Alive Museum Singapore

FOLLOW ME: BLOGLOVIN // GOOGLE+ // INSTAGRAM // TWITTER