READING nothing at all and I'm not even sorry about it.
WRITING in my journal hasn't happen for the past two nights. I was too worn out and it felt as though nothing had happened at all. Sucks, I know.
LISTENING to people cheering/screaming in the neighbourhood. Is there some kind of match going on tonight?
THINKING how J almost made me gagged at the Cold Storage earlier on. My gosh.
WISHING for dark circle to magically disappear. Who's with me?
HOPING for a cooling weather. Last week when I mentioned this, it rained almost everyday! I just want a not-so-sunny and no-rain kind of combination. #toughgirltoplease
SMELLING Lavender Vanilla candle hidden in my drawer. It's meant to be sent as a gift soon!
WEARING PJ, but waiting for dad to return home with crab. It's so strange because my parents don't normally crave for it when brother is not home. Hmmm...
LOVING that J and I have finally started on the whole solemnization topic. We tried to avoid that as much and long as we can because we don't want to feel too overwhelm after the proposal. Right now the time feels right to start talking and planning.
WANTING to kick start on the whole planning for solemnization (estimated possible date, costs, outfits, adult responsibilities) but I'm scared I'd bore J out eventually with my excitement.
NEEDING to pee. Seriously.
FEELING proud of myself to finish three solemnization outfit collage. Can't wait to share (EEEP!!!) though it won't be anytime sooner.
CLICKING on Hay Day. Ok, it's touching, but it's making clicking sound so this is that.
If you don't feel the warning yet, I had mentioned the word 'solemnization' three times excluding this one. I know, I'm starting to sound like a girl who can't shut up about it. Imagine when I am actually preparing for the wedding ceremony. Oh. My. Gosh. Anyhoo, the weekend has been awesome. Spending yesterday with the one I love and today bumming as much as I can.
You guys have a great day ahead too!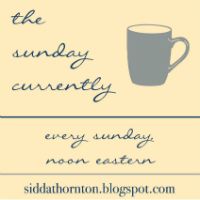 Peep at how the others' spend their Sundays here!
This week's posts:
Weekly Wishes #52
EYE SPY // PinkBlush
Wordless Wanderlust #33
Letter To You #2
Friday Favourites #20
Some of ME #6

FOLLOW ME: BLOGLOVIN // GOOGLE+ // INSTAGRAM // TWITTER